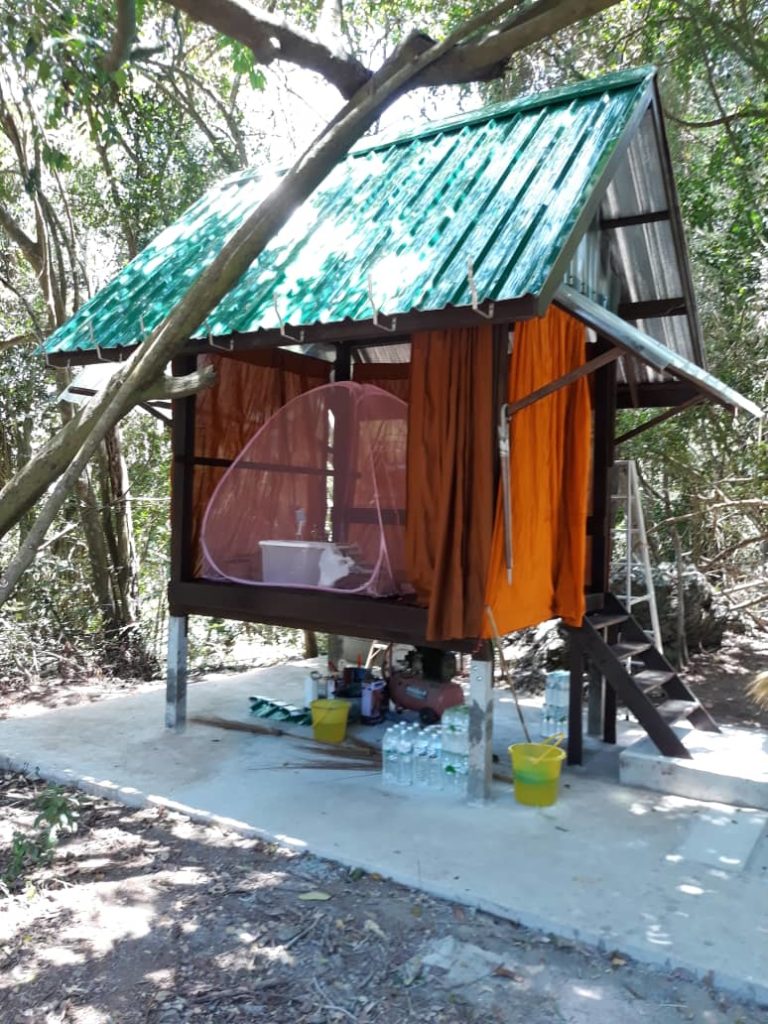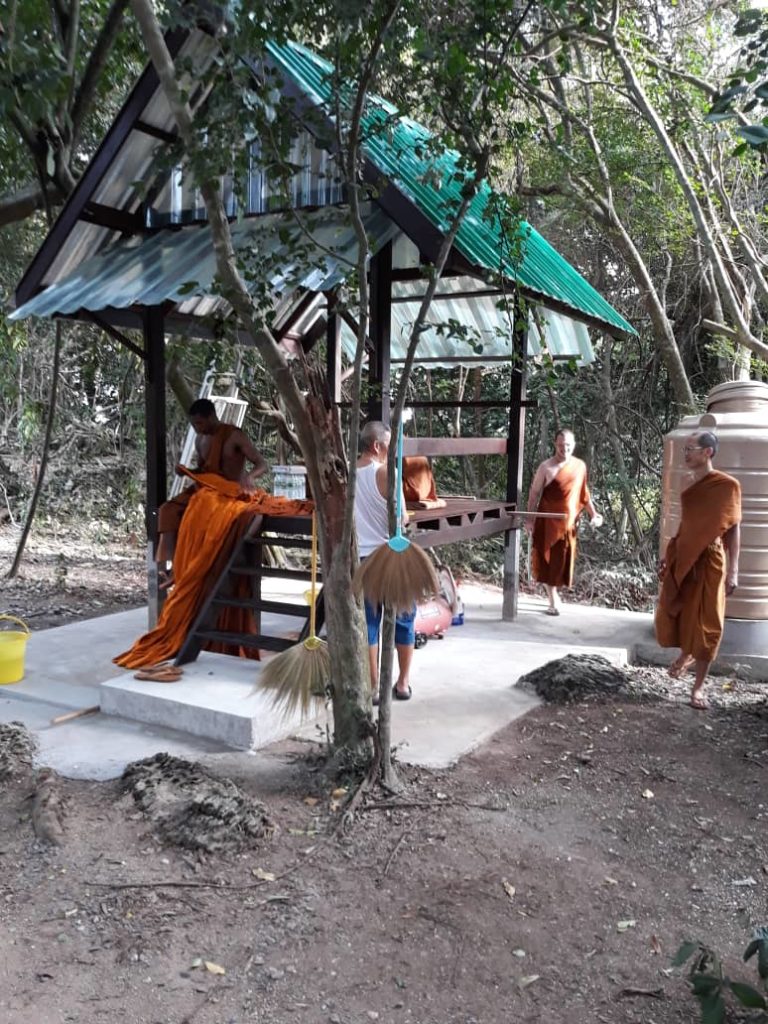 We have designed the klair similar to the one at Khao Chi-on Hill at Wat Yan. Initially we will build 4 klairs and add more as needed up to maximum 8.
Raising funds for Klair
We have settled on the design of the meditation platform (klair) and the cost of building one unit is RM10k. We have successfully collect all fund for klairs .Sadhu.
The 4 klairs have names:
1) Right View (sponsored by KC Lee & family) completed
2) Right Mindfulness (fund raiser: Sis. Ai May) completed
3) Right Concentration (fund raiser: Sis. Kimberley) completed
4) Right Effort(fund raiser: Fenson Khor) completed
Complete donor list for Right Mindfulness Klair
Tan Siew Lian
Tan Ming Heng
Wee Huai See
Saw Pei Ling
The Late Leow Jin Hoe
Yap Nget Moi
Hew yoke Khim
Chan Kah Wah
Seng Chia Pow
Tan Siew Siew
Lim Poh Soon & Hing Lee Siang
Wong Yan Fong
Soo Hian Tuwi
Ah See
Teng Jin Tien
Cc Khor
Yeo Ai Ling
Chan Pek Sian
Leong Li Xian
Yeo Ai Ling
Persatuan Suttarama Kuala Terengganu
Que Geoh Goh & Family
Ang Hui Qi
Ng Sua Ngaa & Family
Choo Sow Chan & Family
Choo Saow Khum & Family
Chong Li Chong, Lau Sieu Hia, Ang Hee Huey,Ang Zhen Yu
Ang Jia Shan, Ang Sheng Cheng, Ang Hee Kian Family, Tan You Ming
Tan Cheng Siang & Family
Mr Clement Joseph & Pang Sue Fen
Yeo Ai May
How Li Ching
Tham Wai Shi and all sentient beings
Weng Teck Lian
Kuak Juan Ann & Family
Lau Yong Yong
Tan Geok Hooi
Tan Soh Ngor
Julie Ooi
Tan Poh Sang
Chong Chiew Shiam
Ter Chon Hee & Family
Complete donor list for Right Effort Klair

Sis Yvonne
Ong Chai Hing
Alekz Pun & Donors
Wei Shan & Wei Jong Ng Pui Yee
Ng Cheong wai
Ng Eng Chong
Chong Lee Yoong
Ooi Lan Lee
Kuok Yong Kee &Family
Mah Siew Kee
Lim Kim Hong
Yap Fong Ling
Tan Chao Yong
Setenang KMG & Friends
Sister Norma
Sadhu, Sadhu, Sadhu.
*****************************************